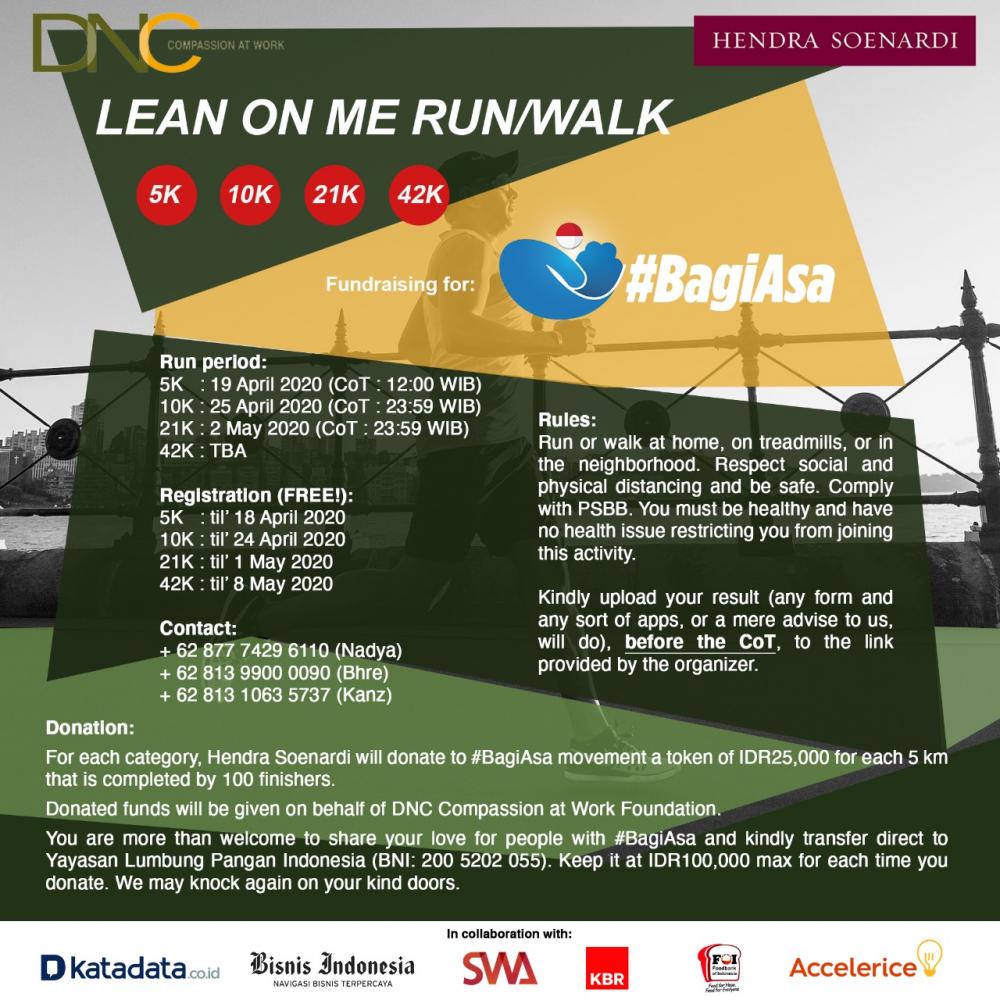 Join us in Lean on Me Run/Walk series in support of hashtag#BagiAsa, a movement under the collaboration of Katadata, Bisnis Indonesia, SWA, KBR, and supported by Foodbank of Indonesia, Accelerice and Hendra Soenardi.
RUN OR WALK, NO PROBLEM! MAKE SURE YOU'RE MOVING :p
Easily register yourself (IT'S FREE!) in the following link: https://lnkd.in/faNVqfr
Rules:
Run or walk at home, on treadmills, or in the neighborhood. Respect social and physical distancing and be safe. Comply with PSBB.

Kindly upload your running result (any form and any sorts of running apps, or a mere advise to us, will do) to this link:

https://lnkd.in/fMEn_fC

.

Kindly send to us one or two pictures of your run or walk activities and allow us to create a mosaic of those kind and happy faces participating in the movement. It may not be artistic but certainly memorable.
Not so valuable door prize shall be granted to 10 participants in each category.
To see more about

hashtag

#

BagiAsa

movement, go check Bisnis Indonesia (https://bit.ly/2KbELJe

), Katadata (

https://bit.ly/3euOacQ

), SWA (

https://bit.ly/2wNCdOn

), or KBR (

https://bit.ly/2VhHabK

).